Ready To Get Thrifty?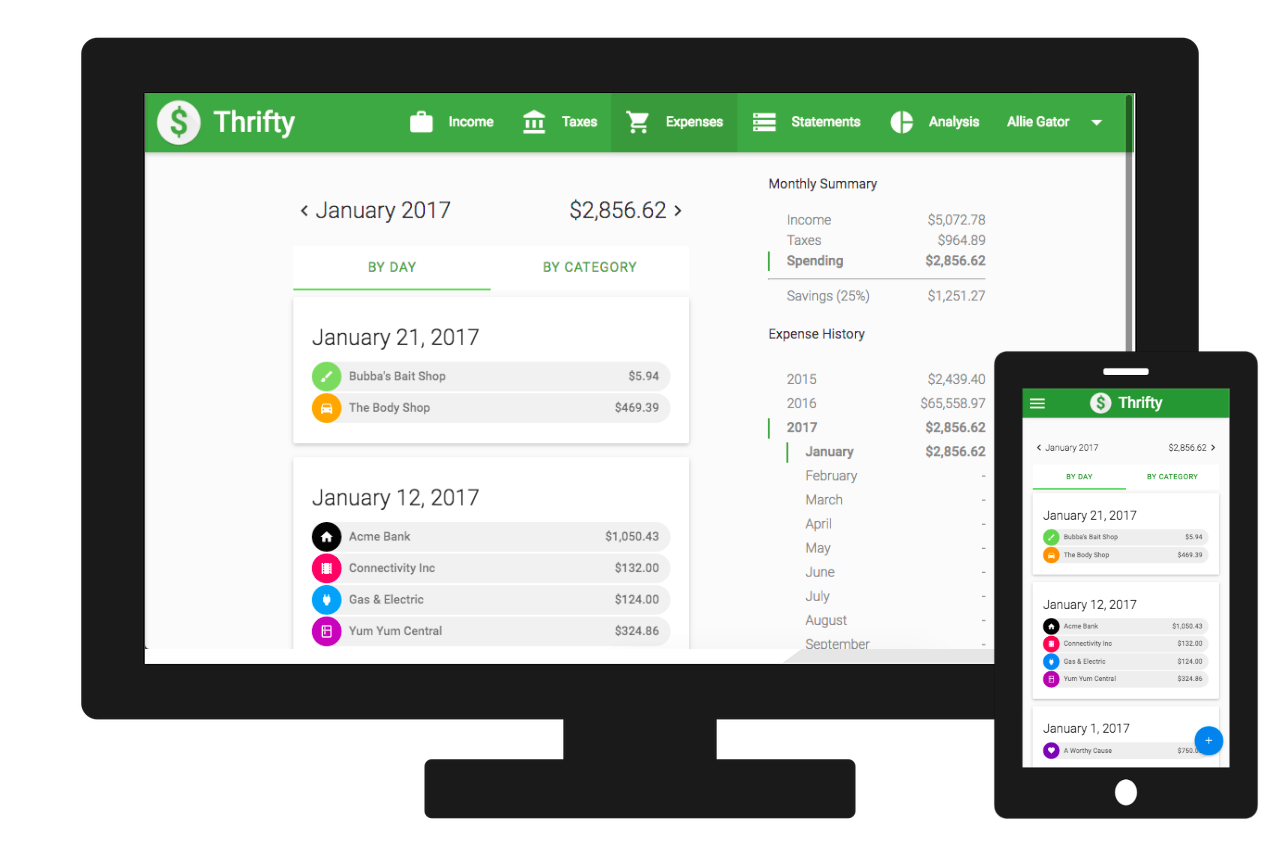 What is Thrifty?
Thrifty is a personal finance app designed for people who want to really understand their finances
Track your income, taxes, and expenses and use what you learn to improve your habits
Wallet and Eyeball Friendly
---
No ads and no selling your data - Thrifty is free for beta users.
At some point, Thrifty will be "released" with a monthly subscription; enjoy the $0 price tag while it's available!
Manual by Design
---
If you want to lose weight, a food journal makes you less likely to eat that cheesecake since you know you have to write it down
In the same way, Thrifty forces you to enter every transaction so you reinforce the good and avoid the bad
Wherever You Are
---
Thrifty works on your phone, your tablet, or your computer. As long as you've got an internet connection, you're good to go.
Always Improving
---
I'm constantly working on new features for Thrifty - many based on Thrifty user suggestions.