Take charge of your money with Thrifty
Easy expense tracking - no spreadsheets required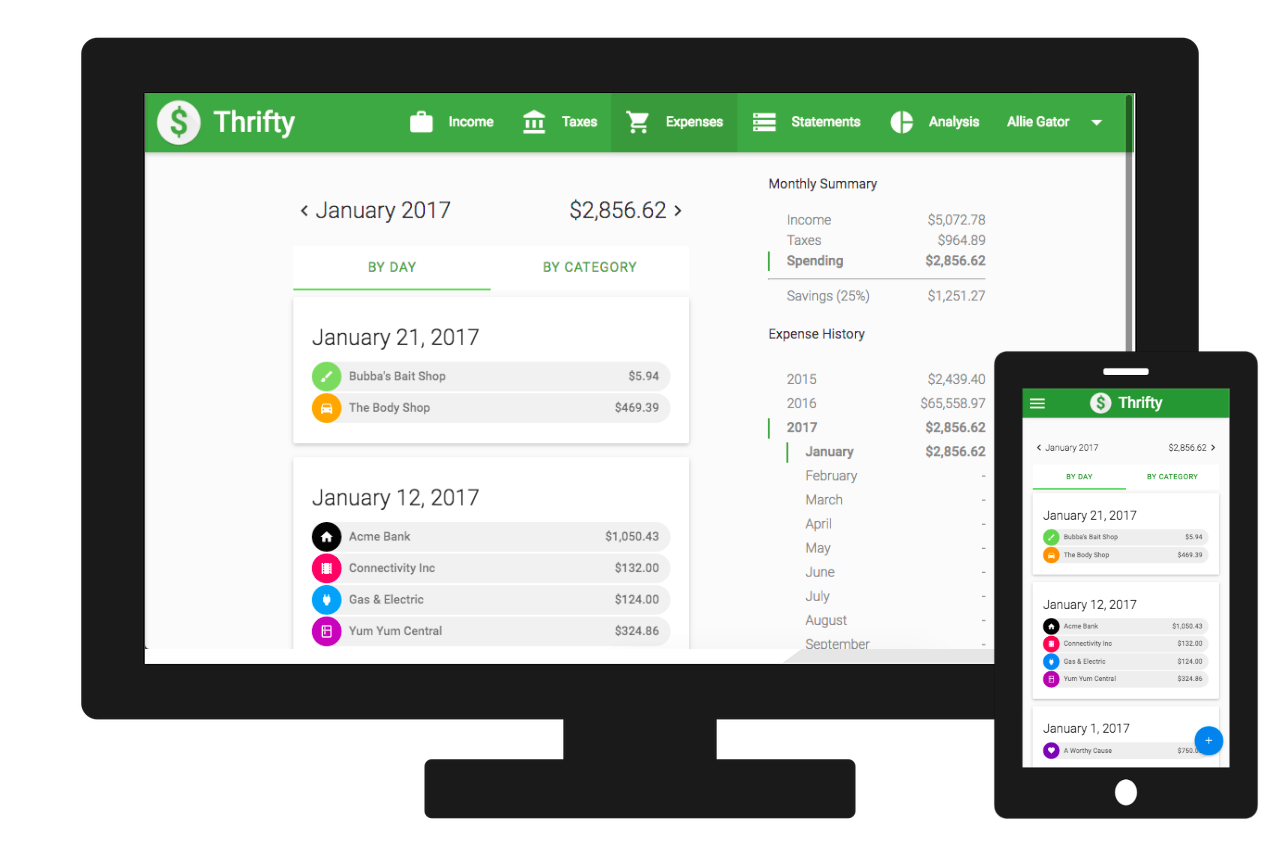 What is Thrifty?
---
Thrifty helps you really understand their finances
Track your every penny to help you build better money habits
Track Your Way
---
You customize how you track your money in Thrifty
No getting stuck with someone else's inadequate categories
Built for You
---
Thrifty was created to help you spend less
We won't compromise that with ads or sponsorships
Wherever You Are
---
Thrifty is web-based, so it works on your phone, your tablet, or your computer
As long as you've got an internet connection, you're good to go!
Manual by Design
---
If you want to lose weight, keep a food journal
If you want to spend less, log your expenses manually with Thrifty
See More in Our Demo
---
Curious but not ready to sign up for a trial?
Free Trial, Wallet-Friendly
---
Use Thrifty free for the first 75 days (no credit card required)
After that, Thrifty is just $4 a month*
Sign up now!
*Subscription charged anually